COATING A SUSTAINABLE FUTURE
WE SPECIALIZE IN MACHINES AND EQUIPMENT FOR SLOT-DIE COATING OF FUNCTIONAL MATERIALS
COATING A SUSTAINABLE FUTURE
WE SPECIALIZE IN MACHINES AND EQUIPMENT FOR SLOT-DIE COATING OF FUNCTIONAL MATERIALS
The FOM arcRC is a roll-based benchtop slot-die coating tool, designed to simulate large-scale roll-to-roll production processes in a lab-friendly form factor for both ambient and glovebox environments. The tool features multiple slot-die angles and coating positions for optimal shear and flow control, a first-of-its-kind cooling system for easy coating temperature adjustments, an intuitive laptop interface to maximize productivity and repeatability in lab-scale experimentation, and much more.
We look forward to following the innovative processes our customers and partners will develop on this exciting new tool.
Machines
Slot-die heads
We produce and sell cutting-edge slot-die machines and equipment that enables researchers, scientists, and professionals, to discover, develop and commercialize new functional materials for a cleaner and more sustainable world.
Slot-die coating is a new precise method for depositing a thin liquid film to the surface of a substrate. It was developed to provide a more efficient, cost-optimized, and scalable coating method.
Slot-die coating is replacing other coating methods in the discovery of new functional materials because it is capable of offering uniformity, covering a range of film solution types, and with negligible waste.
We are thrilled to introduce you to our exciting universe…
Subscribe to our newsletters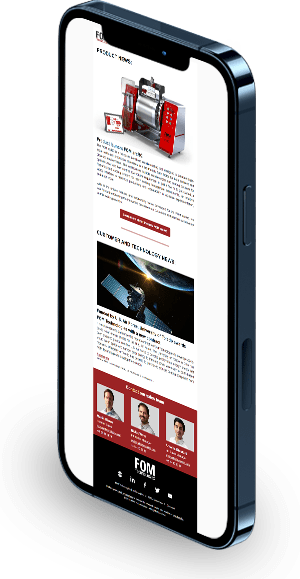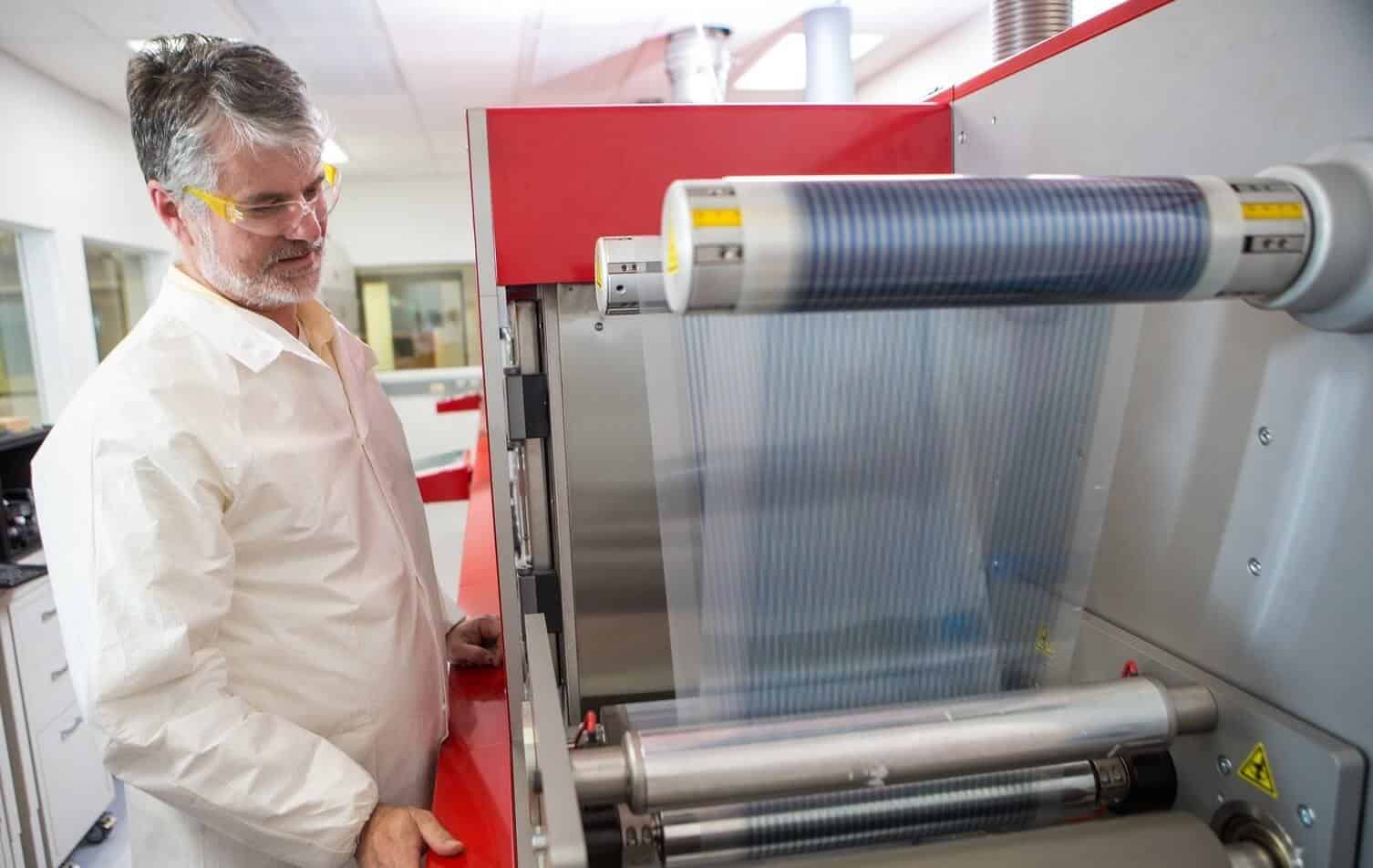 "When we sought to build our lab into a world-class facility for advanced manufacturing of energy devices, functional films and printed electronics, FOM emerged as the foremost company that could provide the high precision roll to roll system we needed.
Since then we have very successfully used the FOM tools extensively and have been building new coating, printing and thermal processing capabilities within our research group and with local, national and international users across a range of applications…"
Dr. J. D. MacKenzie – Clean Energy Institute, University of Washington