ENABLING FUNCTIONAL MATERIALS R&D
We specialize in manufacturing equipment  for Slot-Die coating of functional materials
SUBSCRIBE TO OUR NEWSLETTER
We produce and sell cutting edge machines and equipment that enables researchers, scientists and professionals, to discover, develop and commercialise new functional materials for a cleaner and more sustainable world.
Slot-Die coating is a new precise method for depositing a thin liquid film to the surface of a substrate. It was developed to provide a more efficient, cost optimized and scalable coating method.
Slot-Die coating is replacing other coating methods in the discovery of new functional materials, because it is capable of offering uniformity, covering a range of film solution types, and with negligible waste.
We are thrilled to introduce you to our exciting universe….
The Nano Roll Coater from FOM Technologies is the latest in our line of high quality Slot-Die coating machines.
The Nano Roll Coater is a lightweight, cost efficient, easy to use, precision-instrument for bench-top testing Slot-Die coating of solution processible material onto flexible substrates.
The Nano Roll Coater is designed for lab students and researchers, and is perfect for everyone starting to become familiar with Slot-Die coating.
STATE-OF-THE-ART SOLUTIONS
We provide high-quality state-of-the-art Slot-Die coating equipment produced in Scandinavia.
This ensures that our products are cutting-edge, innovative, reliable and cost-effective.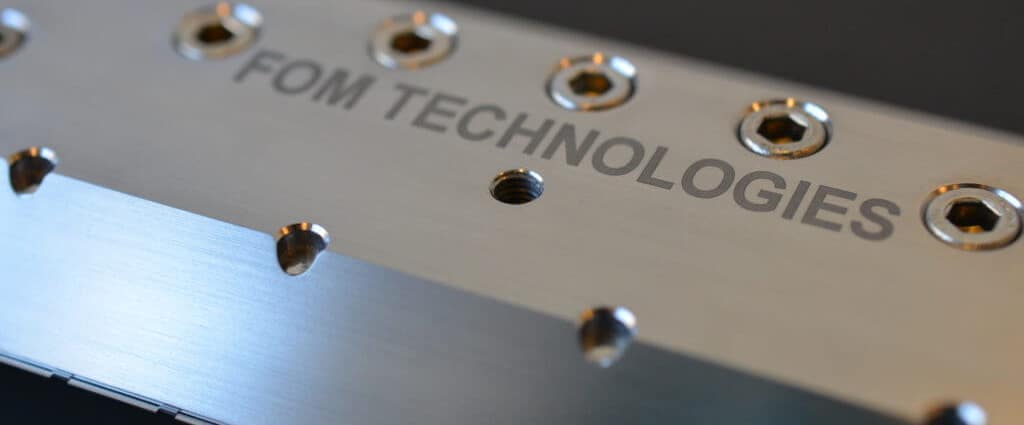 Roll to Roll Solar Printer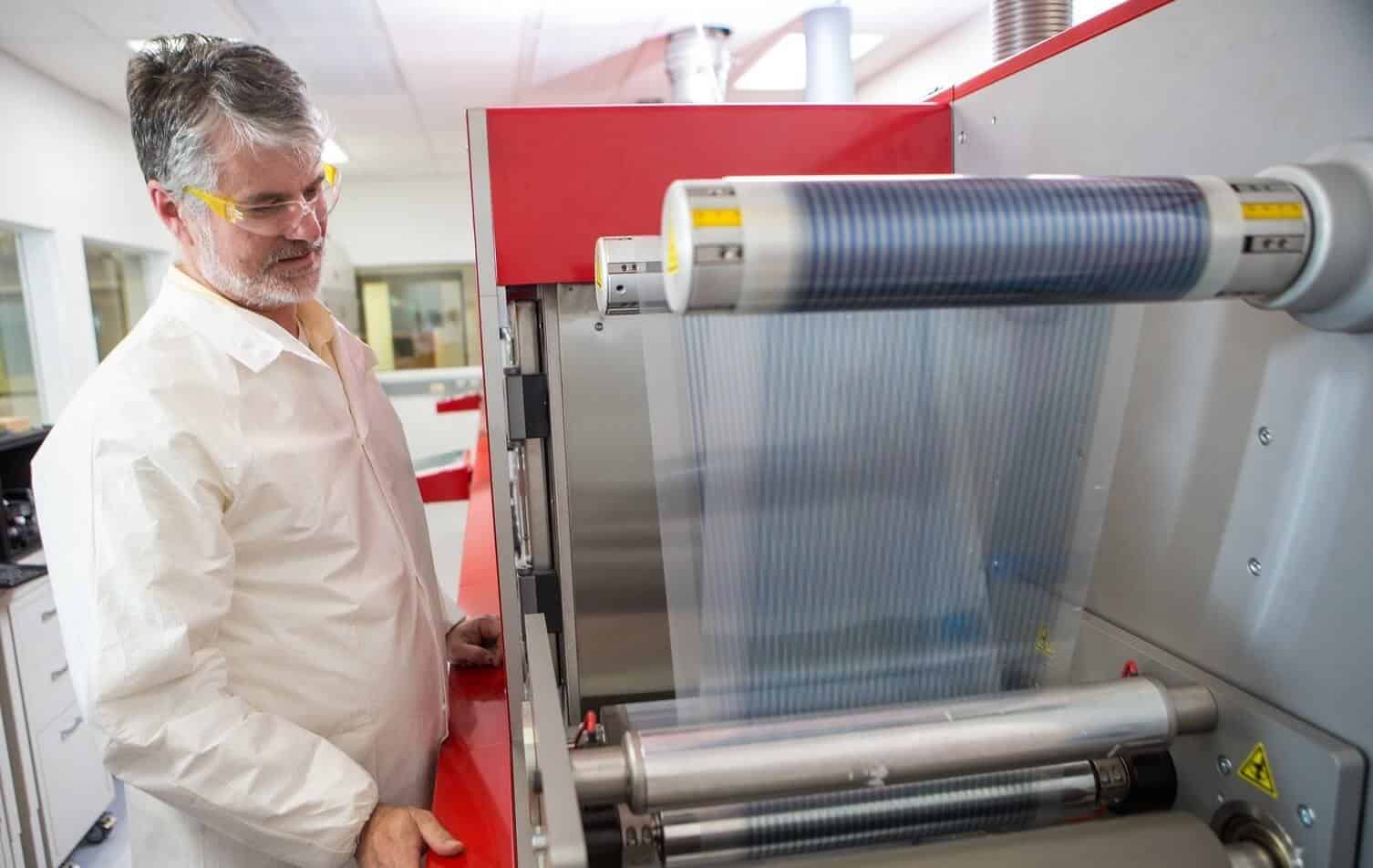 "When we sought to build our lab into a world-class facility for advanced manu-facturing of energy devices, functional films and printed electronics, FOM emerged as the foremost company that could provide the high precision roll to roll system we needed.
Since then we have very successfully used the FOM tools extensively and have been building new coating, printing and thermal processing capabilities within our research group and with local, national and international users across a range of applications…."
Dr. J. D. MacKenzie, Clean Energy Institute (UoW)