FOM Technologies was founded, as the machinery part of the R2R material research, is spun off from Risø/DTU (Danish Technical University).
FOM stands for Functional Organic Materials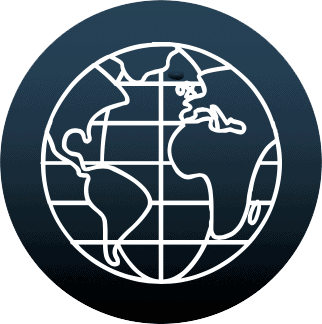 FOM Technologies starts gaining recognition, as a pioneer of cutting-edge precision machinery and equipment for slot-die coating of new functional materials. Worldwide customer base established.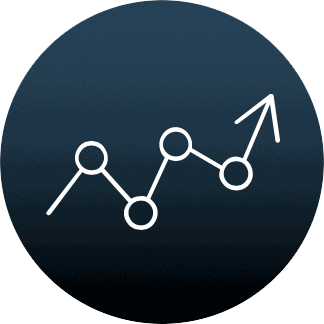 Change of ownership and new management appointed.
 A new business strategy developed. FOM focused on becoming the leading provider of slot-die coating technology for new functional materials.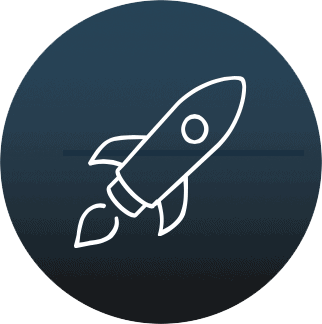 Through external capital and new investors, FOM is expanding its staff, organization, and platform.
The aim is to scale sales and distribution internationally – to a new level.
To help professionals around the world
discover, develop & commercialize
new, innovative functional materials, through
our equipment, technology & knowledge. 
To grow and develop into the leading
company within the slot-die coating
technology, contributing to a
cleaner and more sustainable world.
Management | Executive directors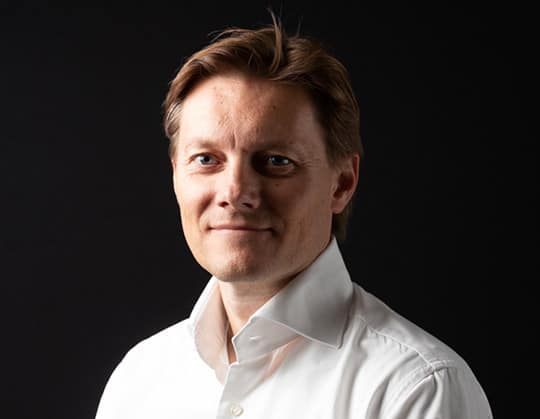 Read more...
Profile:
Michael Stadi worked in the financial and energy sectors before leading SMEs and advising start-up ventures. He has spent 13 years working in investment banking and financial markets in Copenhagen, Stockholm and London, before managing and establishing greenfield operations within the energy sector in Denmark. In 2007, Michael co-founded and listed the world's first long only carbon fund: KlimaInvest A/S on the NASDAQ OMX Exchange.
In 2008, Michael joined solar company Gaia Solar as CEO. After securing growth capital, Michael was responsible for doubling turnover between 2008 and 2012 and was awarded "Growth Gazelle" by Børsen for four consecutive years. In 2012, Michael was nominated for the E&Y – Entrepreneur of the Year award. Prior to joining FOM Technologies, Michael was CEO for the Luxury and Apparel brand at Kopenhagen Fur and responsible for strategy and business development. Michael has served as a board member of several start-up companies.
Education:
Bachelor in Economic & Finance (HD-F) from Copenhagen Business School (DK).
E*MBA from SIMI – Scandinavian International Management Institute (DK).
Position since:  2017
Dependency:  Independent
Shares held:  1,262,262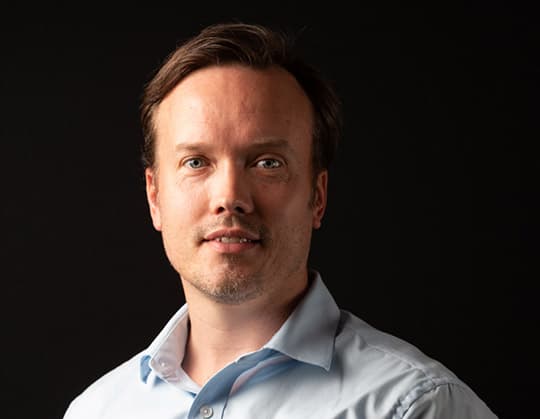 Martin Kiener
Head of Sales & Founder
Read more...
Martin Kiener started his career as a social scientist before quickly moving into the Danish tech sector, where he has worked for the last decade. In 2012, Martin was responsible for spinning out and establishing FOM Technologies as a commercial entity separate from the Danish Technical University. He has been the driving force behind FOM's sales and product innovation ever since.
Over the last six years, Martin grew the business into commercial success story. Martin has established commercial relationships with some of the world's largest corporations and most prestigious tech universities. Martin's drive to turn FOM Technologies into a leading Slot-Die coating company for functional new materials means that he will continue to lead FOM's growing sales team and oversee product innovation.
Education:
Master's Degrees in International Development & Cultural Studies (DK).
Position since:  2012
Dependency:  Dependent
Shares held:  2,250,000
Board | Non-executive directors
Andreas Nielsen
Board Member
Read more...
Work experience:
Andreas Nielsen is a lawyer and partner in Bruun & Hjejle Advokatpartnerselskab with a focus on buying and selling companies, company law and business consulting. Andreas has experience from a number of current and previous board positions.
Education:
Cand. Jur. | University of Copenhagen (2004)
LLM, Corporate & Business Law | New York University (2004)
Position since:  2021
Dependency:  Independent
Advisory Board | Academic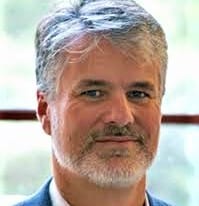 Dr. Devin MacKinzie
Associate Professor of Clean Energy & Material Science
Read more...
Dr. Devin MacKenzie is the Washington Research Foundation professor of Clean Energy and an associate professor of Materials Science and Engineering at UW. Devin is a scientist, research leader and seed stage entrepreneur with over 17 years of experience in printable and flexible electronic materials and integrated systems. He is currently the CEO of Imprint Energy, a UC Berkeley spin-out developing flexible, high energy batteries based on large-area print manufacturing. Previously, as the CTO of Add-Vision, Inc., Dr. MacKenzie led R&D of materials and processing for roll-to-roll printed flexible OLED displays. Prior to Add-Vision, he initiated and led printed Si GHz RF device, laser processing and product engineering at Kovio, Inc., an MIT Media Lab spinout.
Dr. MacKenzie also co-founded the first ink jet printed electronics company, Plastic Logic, from the University of Cambridge while he was in the Dept. of Physics as a post doc and later a visiting scientist researching solution-processed photovoltaics, phase separation in optoelectronic polymer blends and surface-directed self assembly of device nanostructures. Prior to that he worked in InGaAsP defect analysis at AT&T Bell Labs in Murray Hill.
Dr. MacKenzie has over 110 patents and publications and doctorate, master's, and undergraduate degrees in Materials Science and Engineering from the University of Florida and MIT. He has received numerous awards including being elected to the Cleantech 100 two years in a row as well as being recognized for leading one of the Top 50 Smartest Companies of 2015 by the MIT Technology Review.
Education:
Ph.D. in Materials Science & Engineering, University of Florida (US).
M.S. in Materials Science & Engineering, University of Florida (US).
B.S. in Materials Science & Engineering, Massachusetts Institute of Technology (US).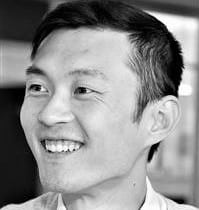 Jason Li-Ying
Professor in Innovation & Entrepreneurship
Danish Technical University
IDE (Inno. Design & Entrepre.)
yinli@dtu.dk
Read more...
Jason Li-Ying is Professor in Innovation & Entrepreneurship and the group leader of Innovation, Design and Entrepreneurship (IDE) research group at Department of Management Engineering, Technical University of Denmark. He has research and teaching interests in technology & innovation management, organizational learning, strategic management, and technology transfer.
His work has appeared in many leading scientific journals in a broach field of business and management. He serves as an editorial board member for editorial board of International Journal of Innovation Studies. He is currently a member of expert committee of Danish Ministry of Education and Research for "Erhvervsøkonomiske fag" (economics and business disciplines).
Besides his excellence in research and education, Jason also has extensive experience in innovation strategy and business development for SMEs by acting as strategic advisors for a number of innovative companies. Jason is a board member of China Denmark Innovation House. He has chaired a number of large projects to help SMEs to develop business in terms of strategy, internationalization, and business model innovation.
Education:
PhD in Innovation Management at Hasselt University, Belgium
MSc. in International Management, Radboud Universiteit Nijmegen, the Netherlands
Master of Law in International Business Law, University of Groningen, the Netherlands
Bachelor in Law, East China University of Politics and Law, (P. R. China)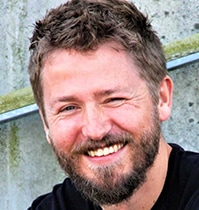 Morten Madsen
Associate Professor - Organic Solar Cells
Read more...
Morten Madsen did his PhD within functional materials and nanotechnology at SDU, and has a general field of expertise within electronic and optoelectronic devices based on semiconducting thin-films. From 2010-2011 Morten worked with high performance transistors from III-V nanoscale membranes at the Javey research lab, UC Berkeley, California.
In 2011 he established the OPV group at SDU NanoSYD, where the research is centered around improving the performance of organic and hybrid solar cells. In 2014 he was appointed Associate Professor at SDU, and the work in the SDU OPV group has since then included a strong focus on interface layers and device stability. Since 2016, this includes a strong focus on device up-scaling through Roll-to-Roll printing technology at the SDU R2R facility.
Education:
Associate Professor from Mads Clausen Institute (DK).
PhD in Functional Materials & Nanotechnology, University of Southern Denmark (DK).
M.Sc.Eng. Physics & Technology, University of Southern Denmark (DK).
Download the FOM Technologies Company brochure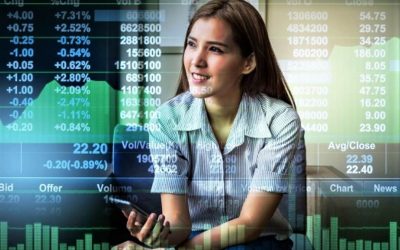 Share price & Investor portal