FOM Technologies was founded, as the machinery part of the R2R material research, is spun off from Risø/DTU (Danish Technical University).
FOM stands for Functional Organic Materials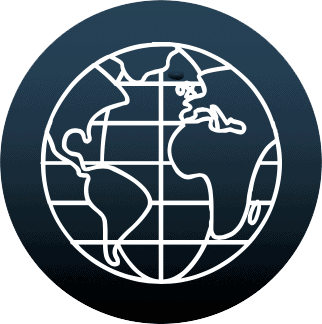 FOM Technologies starts gaining recognition, as a pioneer of cutting-edge precision machinery and equipment for slot-die coating of new functional materials. Worldwide customer base established.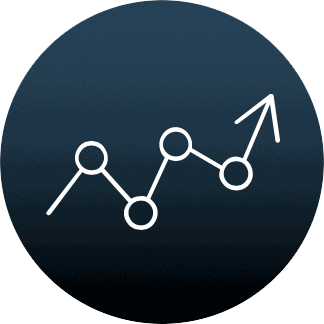 Change of ownership and new management appointed.
 A new business strategy developed. FOM focused on becoming the leading provider of slot-die coating technology for new functional materials.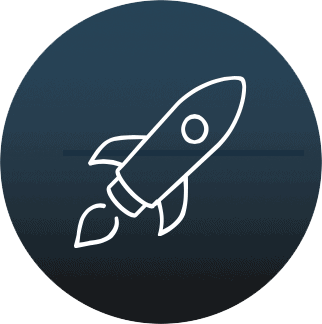 Through external capital and new investors, FOM is expanding its staff, organization, and platform.
The aim is to scale sales and distribution internationally – to a new level.
To help professionals around the world
discover, develop & commercialize
new, innovative functional materials, through
our equipment, technology & knowledge. 
To grow and develop into the leading
company within the slot-die coating
technology, contributing to a
cleaner and more sustainable world.
Management | Executive directors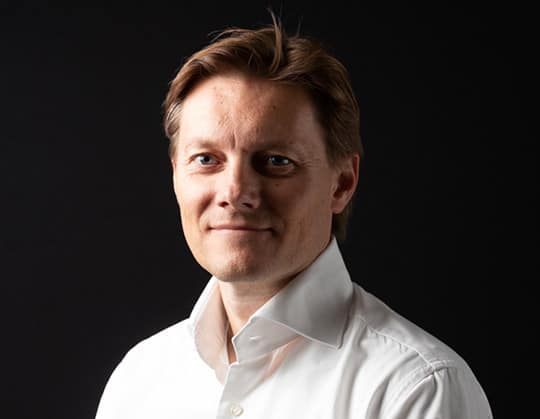 Read more...
Profile:
Michael Stadi worked in the financial and energy sectors before leading SMEs and advising start-up ventures. He has spent 13 years working in investment banking and financial markets in Copenhagen, Stockholm and London, before managing and establishing greenfield operations within the energy sector in Denmark. In 2007, Michael co-founded and listed the world's first long only carbon fund: KlimaInvest A/S on the NASDAQ OMX Exchange.
In 2008, Michael joined solar company Gaia Solar as CEO. After securing growth capital, Michael was responsible for doubling turnover between 2008 and 2012 and was awarded "Growth Gazelle" by Børsen for four consecutive years. In 2012, Michael was nominated for the E&Y – Entrepreneur of the Year award. Prior to joining FOM Technologies, Michael was CEO for the Luxury and Apparel brand at Kopenhagen Fur and responsible for strategy and business development. Michael has served as a board member of several start-up companies.
Education:
Bachelor in Economic & Finance (HD-F) from Copenhagen Business School (DK).
E*MBA from SIMI – Scandinavian International Management Institute (DK).
Position since:  2017
Dependency:  Independent
Shares held:  1,262,262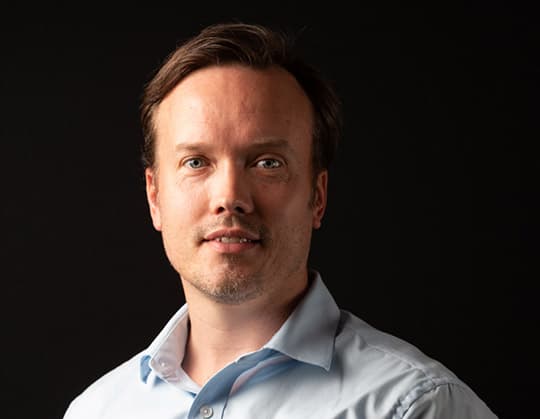 Martin Kiener
Head of Sales & Founder
Read more...
Martin Kiener started his career as a social scientist before quickly moving into the Danish tech sector, where he has worked for the last decade. In 2012, Martin was responsible for spinning out and establishing FOM Technologies as a commercial entity separate from the Danish Technical University. He has been the driving force behind FOM's sales and product innovation ever since.
Over the last six years, Martin grew the business into commercial success story. Martin has established commercial relationships with some of the world's largest corporations and most prestigious tech universities. Martin's drive to turn FOM Technologies into a leading Slot-Die coating company for functional new materials means that he will continue to lead FOM's growing sales team and oversee product innovation.
Education:
Master's Degrees in International Development & Cultural Studies (DK).
Position since:  2012
Dependency:  Dependent
Shares held:  2,250,000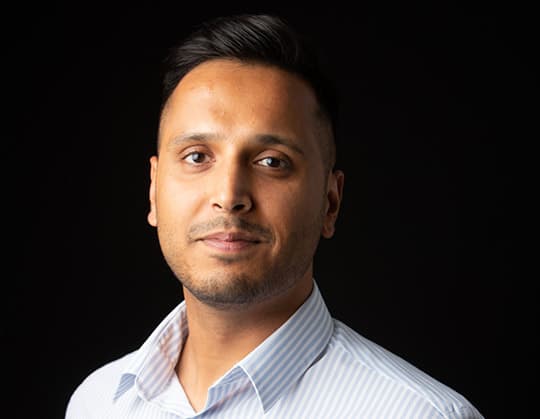 Kamran Ahmed
VP, Head of Production
Read more...
Kamran Ahmed is a production engineer with project management experience in the design and manufacturing of production equipment, within the automotive and industrial industries. With a background in mechanical design and product design, Kamran has a passion for problem-solving using an array of tools to visualize a feasible solution with a vast amount of experience in CAD design packages. Lately, Kamran has been working as a senior production and logistics engineer in the hypercar automotive industry where he became a key part of improving and sustaining a production assembly line.
Kamran is originally from Manchester (UK) and relocated to Copenhagen in 2020 with a desire to expand his experience and skills within the production, logistics and supply chain industry. Kamran has joined FOM technologies to continue and drive overall production tasks with high-quality research and custom slot-die coating machines.
Education:
BSc in Product Design Technologies from Manchester Metropolitan University (UK).
Exchange program in Industrial Design from Ferris State University (US).
Board | Non-executive directors
Birgitte Jespersen Skade
Board Member
Read more...
Passionate about bringing business strategy to life through strong employer engagement.
With over 17 years as a International Marketing and Communications Executive, Birgitte is extremely adept in business transformation and change, including strategy change, restructures, brand development and new markets.
She has solid experience in digital transformation, creating strong results by applying and combining the power of people, analytics and technology to develop future oriented solutions.
Key areas of expertise:
• Marketing Development & Execution
• Digital Business Transformation
• Brand Management
• Corporate Communication (internal/external/crisis & media management)
• Change Management
• Strategy Development and Execution
• Employer Engagement
• Service & Sales Excellence
• Public Speaking

Education:
MSc International Business, Aarhus University
Position since:  2021
Dependency:  Independent
Advisory Board | Academic
Download the FOM Technologies Company brochure