FOM Technologies provides high quality state-of-the-art Slot Die coating machines produced in Scandinavia. Our cutting edge equipment enables researchers, scientists and professionals, to discover, develop and commercialise new functional materials for a cleaner and more sustainable world. We strive to ensure that our products always are innovative, reliable and cost-effective.
FOM Technologies state-of-the-art Slot Die Heads have been designed to provide outstanding coating properties and simple compatibility with FOM coating machines. Variable head sizes and viscosity ratings combined with flexible shim thickness and stripe pattern options provide access to a user-friendly, high quality coating platform for a broad range of thin film applications.
Our Research Series contains comprehensive solutions for lab-scale applications, while our Industrial Series has been developed to support pilot-scale installations and beyond. Made from some of the hardest steel in the world, our slot die heads are the product of a world-class manufacturing process, offering low dead volume, excellent flow properties, and treatment for robust chemical resistance. Following years of innovation and optimization, we are proud to offer slot die heads that meet the needs of professional materials researchers above all else.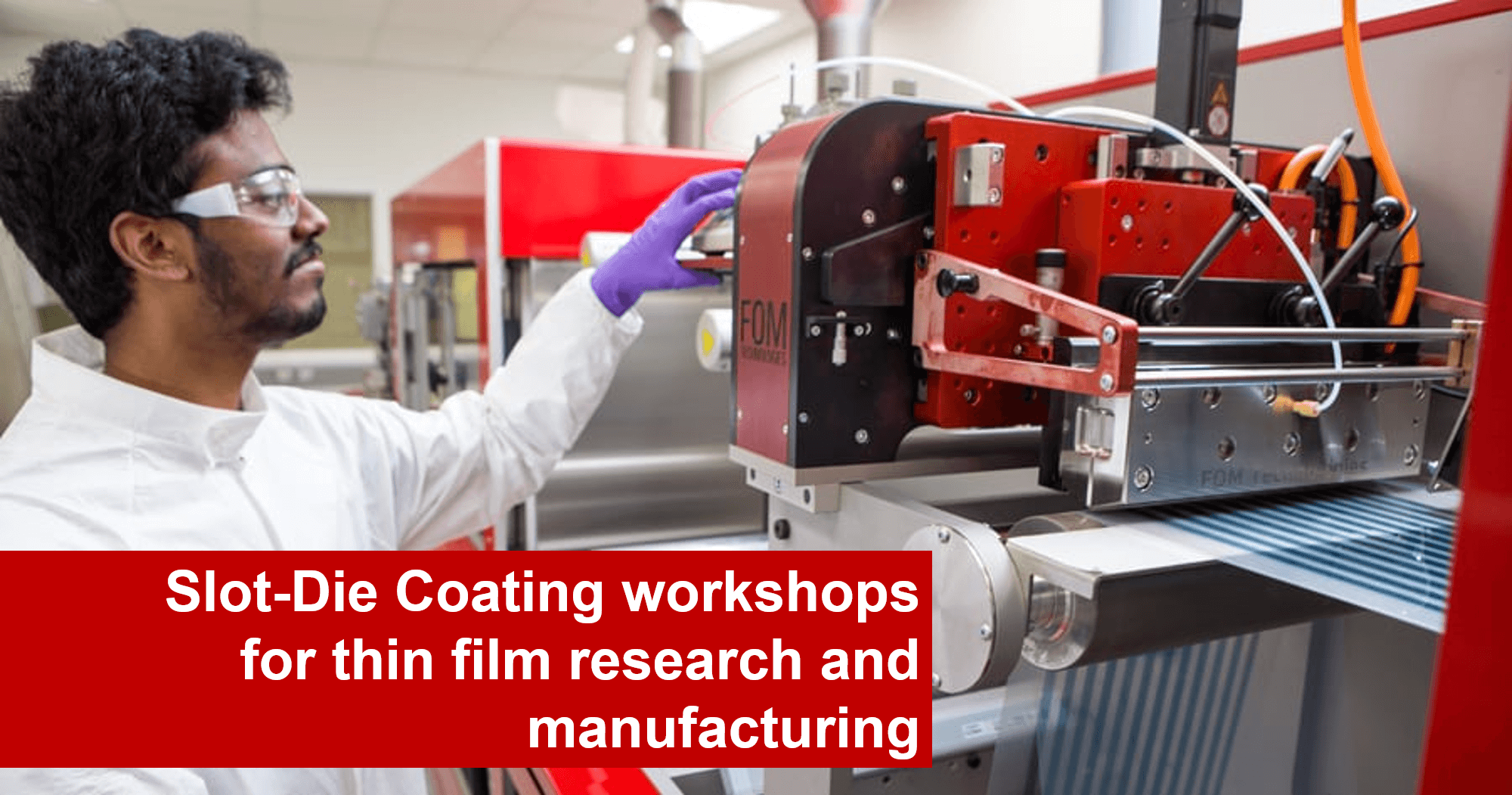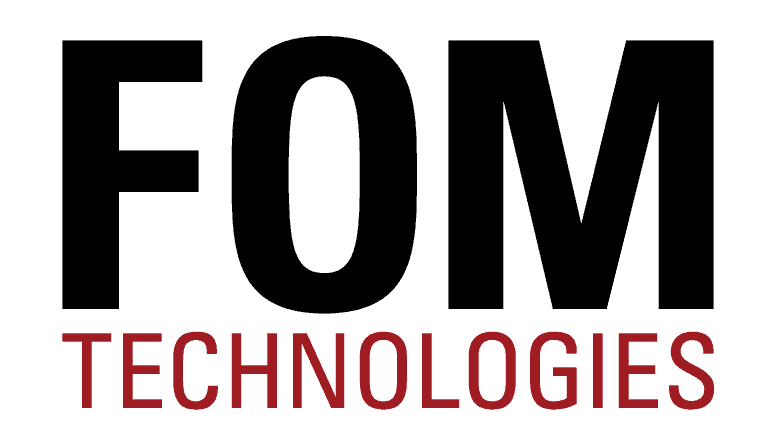 FOM Technologies is partnering with leading institutions worldwide to provide access to unrivaled training facilities and instruction. Our Slot Die Coating workshops provide new users with the opportunity to jump start their knowledge with a hands-on introduction to all aspects of precise, continuous and scalable thin film production via Slot Die Coating. Experienced users will also benefit from a chance to sharpen their skills, fill knowledge gaps and discuss their most pressing challenges with world-leading instructors during these extensive training sessions.
The workshops include the following activities and features:
Activities
Training in tools and methods for next generation
energy devices and printed electronics
Exploration of advanced materials and suppliers
Ink formulation and optimization (viscosity, surface
tension, contact angle and particle size)
Film characterization (thickness, absorptivity,
conductivity and defects)
Functional device coating and testing
Q&A access to expert instructors
Key features

World class staff and facilities
Insights into scalable production of OPV, Perovskite PV, OLED, batteries, sensors and more
2-day guided workshops
Hands-on device production, characterization and process optimization
Full access to supplementary video lectures
Two days at a FOM Technologies workshop clearly demonstrated the value of slot die coating in rapid iteration and upscaling of solution processed thin film devices. The WCET facilities were excellent, the program was flexible and the guidance I received was spot-on. It significantly accelerated and substantiated my understanding of the slot die coating process.
I left the workshop with tangible benefits for our process and a better understanding of how to move forward in our large-area coating and testing.
Upcoming sessions
| | | | | | |
| --- | --- | --- | --- | --- | --- |
| Partner | Location | Duration | Max. Attendees | Upcoming Dates | Availability |
| WCET, University of Washington | Seattle, USA | 2 days | 4 | March 3-4 | Full |
| | | | | April 15-16 | Full |
| | | | | May 26-27 | Available |
| | | | | August 4-5 | Available |
| | | | | September 29-30 | Available |
| | | | | December 3-4 | Available |
| More coming soon… | | | | | |
For queries and workshop registration:
Please send an email containing your contact details and specific topics of interest to: training@fomtechnologies.com